Society for Ethnomusicology
Moravian Soundscapes
A Sonic History of the Moravian Missions in Early Pennsylvania
Published by: Indiana University Press
In Moravian Soundscapes, Sarah Eyerly contends that the study of sound is integral to understanding the interactions between German Moravian missionaries and Native communities in early Pennsylvania. In the mid-18th century, when the frontier between settler and Native communities was a shifting spatial and cultural borderland, sound mattered. People listened carefully to each other and the world around them. In Moravian communities, cultures of hearing and listening encompassed and also superseded musical traditions such as song and hymnody. Complex biophonic, geophonic, and anthrophonic acoustic environments—or soundscapes—characterized daily life in Moravian settlements such as Bethlehem, Nain, Gnadenhütten, and Friedenshütten. Through detailed analyses and historically informed recreations of Moravian communal, environmental, and religious soundscapes and their attendant hymn traditions, Moravian Soundscapes explores how sounds—musical and nonmusical, human and nonhuman—shaped the Moravians' religious culture. Combined with access to an interactive website that immerses the reader in mid-18th century Pennsylvania, and framed with an autobiographical narrative, Moravian Soundscapes recovers the roles of sound and music in Moravian communities and provides a road map for similar studies of other places and religious traditions in the future.
Hip-Hop of the September 11 Generation
How do Muslims who grew up after September 11 balance their love for hip-hop with their devotion to Islam? How do they live the piety and modesty called for by their faith while celebrating an art form defined, in part, by overt sexuality, violence, and profanity?
In Representing Islam, Kamaludeen Mohamed Nasir explores the tension between Islam and the global popularity of hip-hop, including attempts by the hip-hop ummah, or community, to draw from the struggles of African Americans in order to articulate the human rights abuses Muslims face. Nasir explores state management of hip-hop culture and how Muslim hip-hoppers are attempting to "Islamize" the genre's performance and jargon to bring the music more in line with religious requirements, which are perhaps even more fraught for female artists who struggle with who has the right to speak for Muslim women. Nasir also investigates the vibrant underground hip-hop culture that exists online. For fans living in conservative countries, social media offers an opportunity to explore and discuss hip-hop when more traditional avenues have been closed.
Representing Islam considers the complex and multifaceted rise of hip-hop on a global stage and, in doing so, asks broader questions about how Islam is represented in this global community.
Soundscapes of Uyghur Islam
China's Xinjiang Uyghur Autonomous Region is experiencing a crisis of securitization and mass incarceration. In Soundscapes of Uyghur Islam, author Rachel Harris examines the religious practice of a group of Uyghur women in a small village now engulfed in this chaos. Despite their remote location, these village women are mobile and connected, and their religious soundscapes flow out across transnational networks. Harris explores the spiritual and political geographies they inhabit, moving outward from the village to trace connections with Mecca, Istanbul, Bishkek, and Beijing. Sound, embodiment, and territoriality illuminate both the patterns of religious change among Uyghurs and the policies of cultural erasure used by the Chinese state to reassert its control over the land the Uyghurs occupy. By drawing on contemporary approaches to the circulation of popular music, Harris considers how various forms of Islam that arrive via travel and the Internet come into dialogue with local embodied practices. Synthesized together, these practices create new forms that facilitate powerful, affective experiences of faith.
Toward a Sound Ecology
New and Selected Essays
Published by: Indiana University Press
How does sound ecology—an acoustic connective tissue among communities—also become a basis for a healthy economy and a just community?
Jeff Todd Titon's lived experiences shed light on the power of song, the ecology of musical cultures, and even cultural sustainability and resilience. In Toward a Sound Ecology, Titon's collected essays address his growing concerns with people making music, holistic ecological approaches to music, and sacred transformations of sound. Titon also demonstrates how to conduct socially responsible fieldwork and compose engaging and accessible ethnography that speaks to a diverse readership. Toward a Sound Ecology is an anthology of Titon's key writings, which are situated chronologically within three particular areas of interest: fieldwork, cultural and musical sustainability, and sound ecology. According to Titon—a foundational figure in folklore and ethnomusicology—a re-orientation away from a world of texts and objects and toward a world of sound connections will reveal the basis of a universal kinship.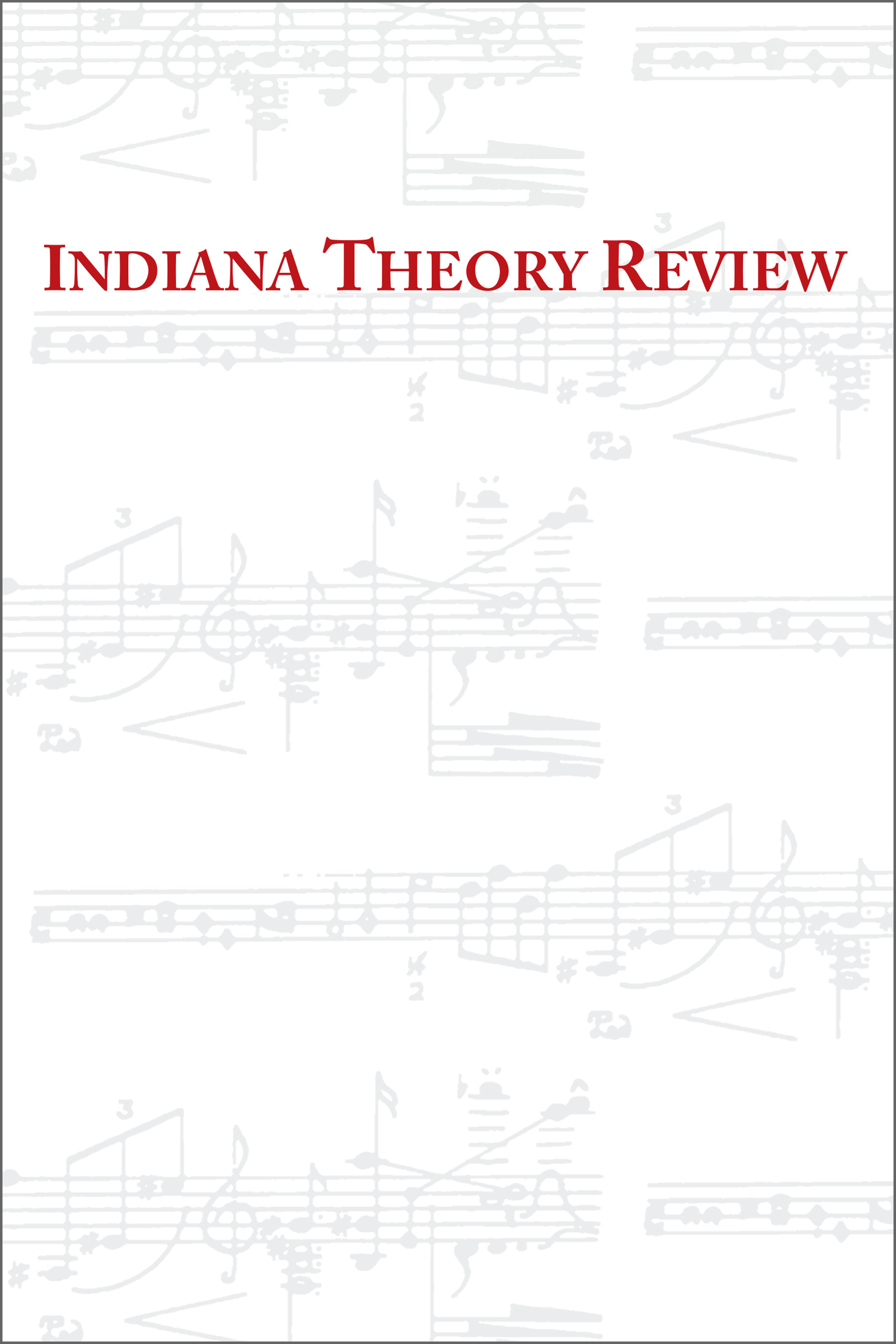 Publishing since 1977, Indiana Theory Review provides a venue for creative and imaginative articles on music theory, a forum for the thoughtful exchange of ideas and directions in the field through letters and editorial comments, and an opportunity for review of books and periodicals dealing with a variety of music subjects. Each semiannual, peer-reviewed issue showcases the basic philosophy of sound scholarship and high-quality performance as the hallmarks of superior music education. Indiana Theory Review is sponsored by Indiana University's Jacobs School of Music, its Department of Music Theory, and the Graduate Theory Association.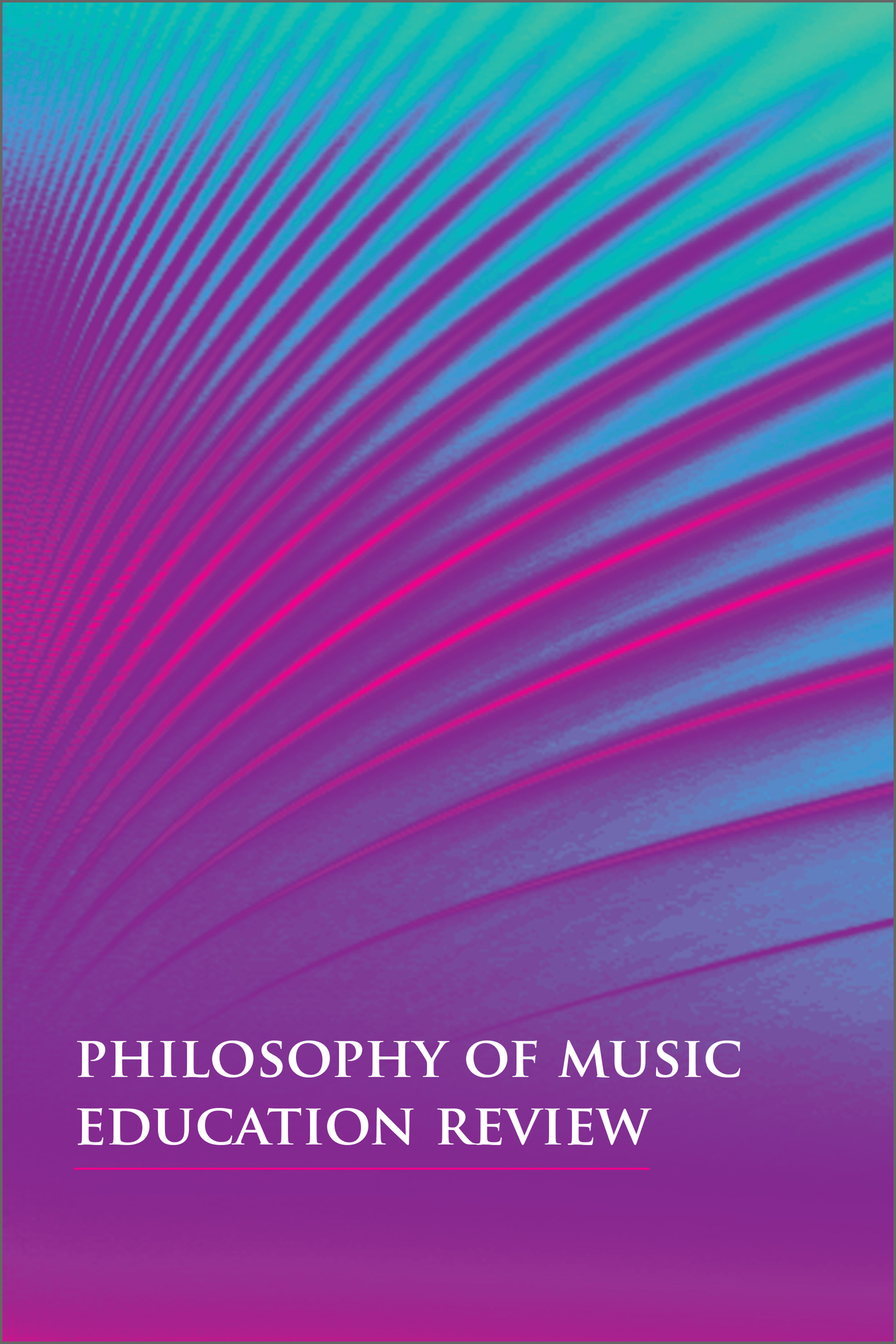 Philosophy of Music Education Review features philosophical research in music education for an international community of scholars, artists, and teachers. It includes articles that address philosophical or theoretical issues relevant to education, including reflections on current practice, research issues or questions, reform initiatives, philosophical writings, theories, the nature and scope of education and its goals and purposes, and cross-disciplinary dialogue relevant to the interests of music educators.
Additional Music Journals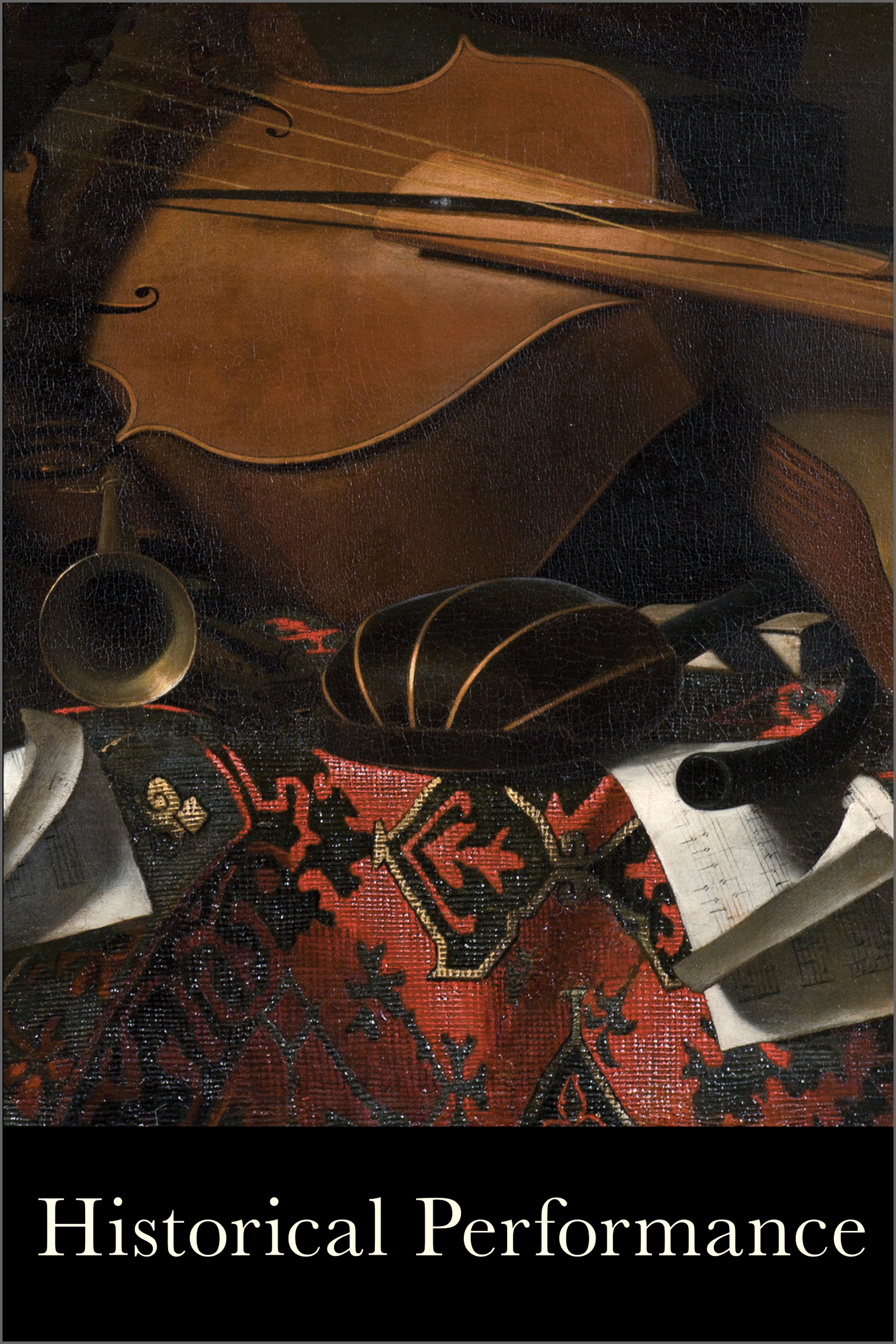 Historical Performance is a peer-reviewed journal that focuses on the practical, performance side of musicological research. Extending from the middle ages to the early-twentieth century, we examine the complexities inherent between the historical evidence of the sources—theory—and what we can adduce about the more ephemeral realizations of performance—practice—then and now.
Jazz Education in Research and Practice explores diverse topics of jazz scholarship and its applications to pedagogy. The journal provides a forum for interaction and exchange between researchers and practitioners grounded in scholarship. It was developed by and is an extension of the Jazz Education Network Research Interest Group (JENRing) founded in 2014 under the umbrella of the Jazz Education Network (JEN). The journal aims to be inclusive of a wide range of perspectives, from musicology to cultural studies, from psychology to business, that can be applied in the field. In this respect, the editors particularly welcome articles that provide models, resources, and effective techniques for the teaching and learning of the art form.
Indiana University Press will use the information you provide on this form to contact you regarding book updates and promotions. You can change your mind at any time by clicking the unsubscribe link in the footer of any email you receive from us, or by contacting us at [email protected]. We will not share your information with anyone and will treat your information with respect. By clicking SUBSCRIBE below, you understand our Privacy Policy and agree that we may process your information in accordance with these terms.
Join us in celebrating our 70th Anniversary!