American Musicological Society
&
Society for Music Theory
Russian Composers Abroad
How They Left, Stayed, Returned
As waves of composers migrated from Russia in the 20th century, they grappled with the complex struggle between their own traditions and those of their adopted homes.
Russian Composers Abroad explores the self-identity of these émigrés, especially those who left from the 1970s on, and how aspects of their diasporic identities played out in their music. Elena Dubinets provides a journey through the complexities of identity formation and cultural production under globalization and migration, elucidating sociological perspectives of the post-Soviet world that have caused changes in composers' outlooks, strategies, and rankings.
Russian Composers Abroad is an illuminating study of creative ideas that are often shaped by the exigencies of financing and advancement rather than just by the vision of the creators and the demands of the public.
Becoming Clara Schumann
Performance Strategies and Aesthetics in the Culture of the Musical Canon
Well before she married Robert Schumann, Clara Schumann was already an internationally renowned pianist, and she concertized extensively for several decades after her husband's death. Despite being tied professionally to Robert, Clara forged her own career and played an important role in forming what we now recognize as the culture of classical music.
Becoming Clara Schumann guides readers through her entire career, including performance, composition, edits to her husband's music, and teaching. Alexander Stefaniak brings together the full run of Schumann's concert programs, detailed accounts of her performances and reception, and other previously unexplored primary source material to illuminate how she positioned herself within larger currents in concert life and musical aesthetics. He reveals that she was an accomplished strategist, having played roughly 1,300 concerts across western and central Europe over the course of her six-decade career, and she shaped the canonization of her husband's music. Extraordinary for her time, Schumann earned success and prestige by crafting her own playing style, selecting and composing her own concerts, and acting as her own manager.
By highlighting Schumann's navigation of her musical culture's gendered boundaries, Becoming Clara Schumann details how she cultivated her public image in order to win over audiences and embody some of her field's most ambitious aspirations for musical performance.
Three Loves for Three Oranges
Gozzi, Meyerhold, Prokofiev
In 1921, Sergei Prokofiev's Love for Three Oranges—one of the earliest, most famous examples of modernist opera—premiered in Chicago. Prokofiev's source was a 1913 theatrical divertissement by Vsevolod Meyerhold, who, in turn, took inspiration from Carlo Gozzi's 1761 commedia dell'arte–infused theatrical fairy tale. Only by examining these whimsical, provocative works together can we understand the full significance of their intertwined lineage.
With contributions from 17 distinguished scholars in theater, art history, Italian, Slavic studies, and musicology, Three Loves for Three Oranges: Gozzi, Meyerhold, Prokofiev illuminates the historical development of Modernism in the arts, the ways in which commedia dell'arte's self-referential and improvisatory elements have inspired theater and music innovations, and how polemical playfulness informs creation.
A resource for scholars and theater lovers alike, this collection of essays, paired with new translations of Love for Three Oranges, charts the transformations and transpositions that this fantastical tale underwent to provoke theatrical revolutions that still reverberate today.
Black Camera, a journal of Black film studies, is devoted to the study and documentation of the Black cinematic experience and aims to engender and sustain a formal academic discussion of Black film production. We include reviews of historical as well as contemporary books and films, researched critiques of recent scholarship on Black film, interviews with accomplished film professionals, and editorials on the development of Black creative culture. Black Camera challenges received and established views and assumptions about the traditions and practices of filmmaking in the African diaspora, where new and longstanding cinematic formations are in play. Issues and special sections are devoted to national cinemas, as well as independent, marginal, or oppositional films and cinematic formations.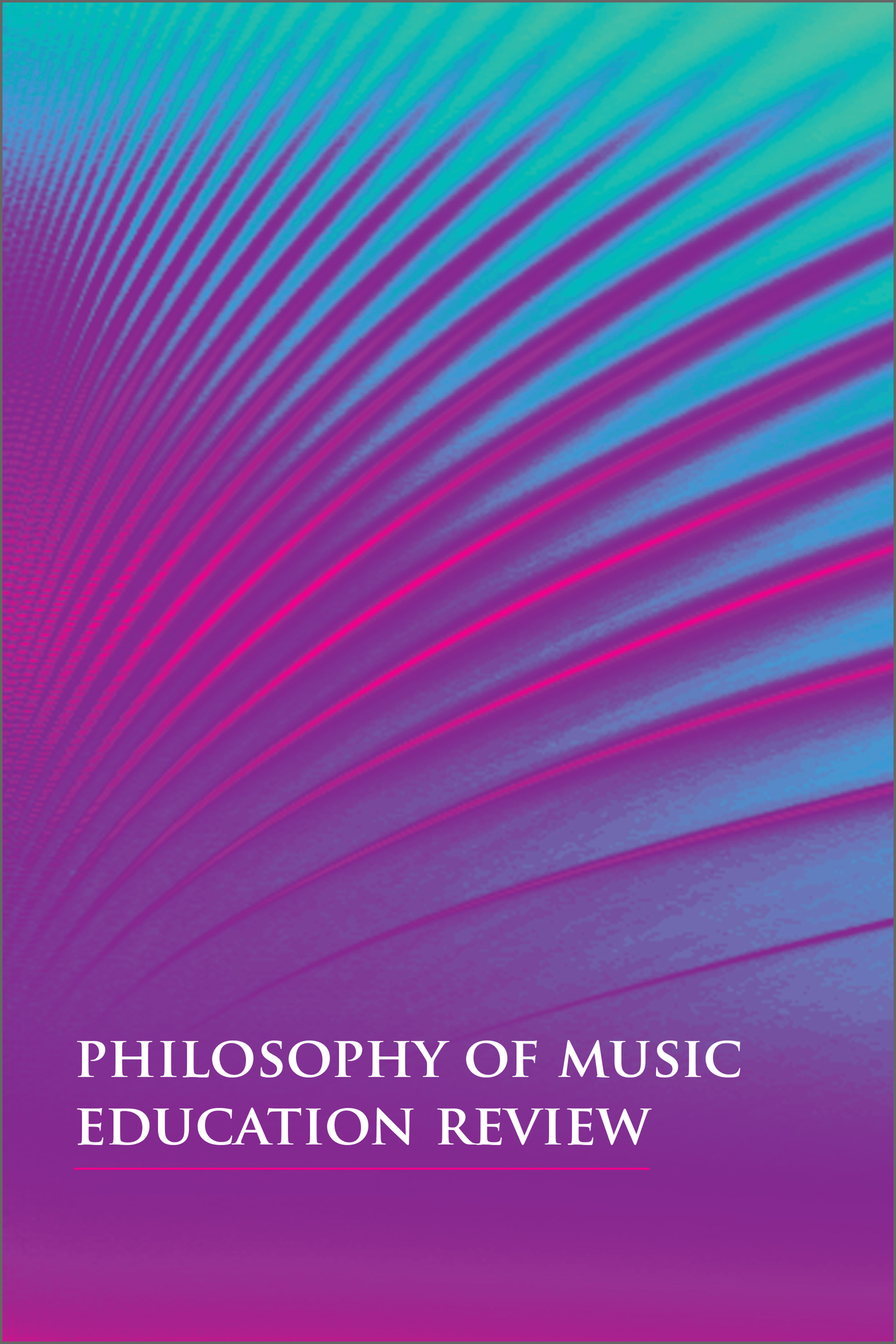 Philosophy of Music Education Review features philosophical research in music education for an international community of scholars, artists, and teachers. It includes articles that address philosophical or theoretical issues relevant to education, including reflections on current practice, research issues or questions, reform initiatives, philosophical writings, theories, the nature and scope of education and its goals and purposes, and cross-disciplinary dialogue relevant to the interests of music educators.
Additional Music Journals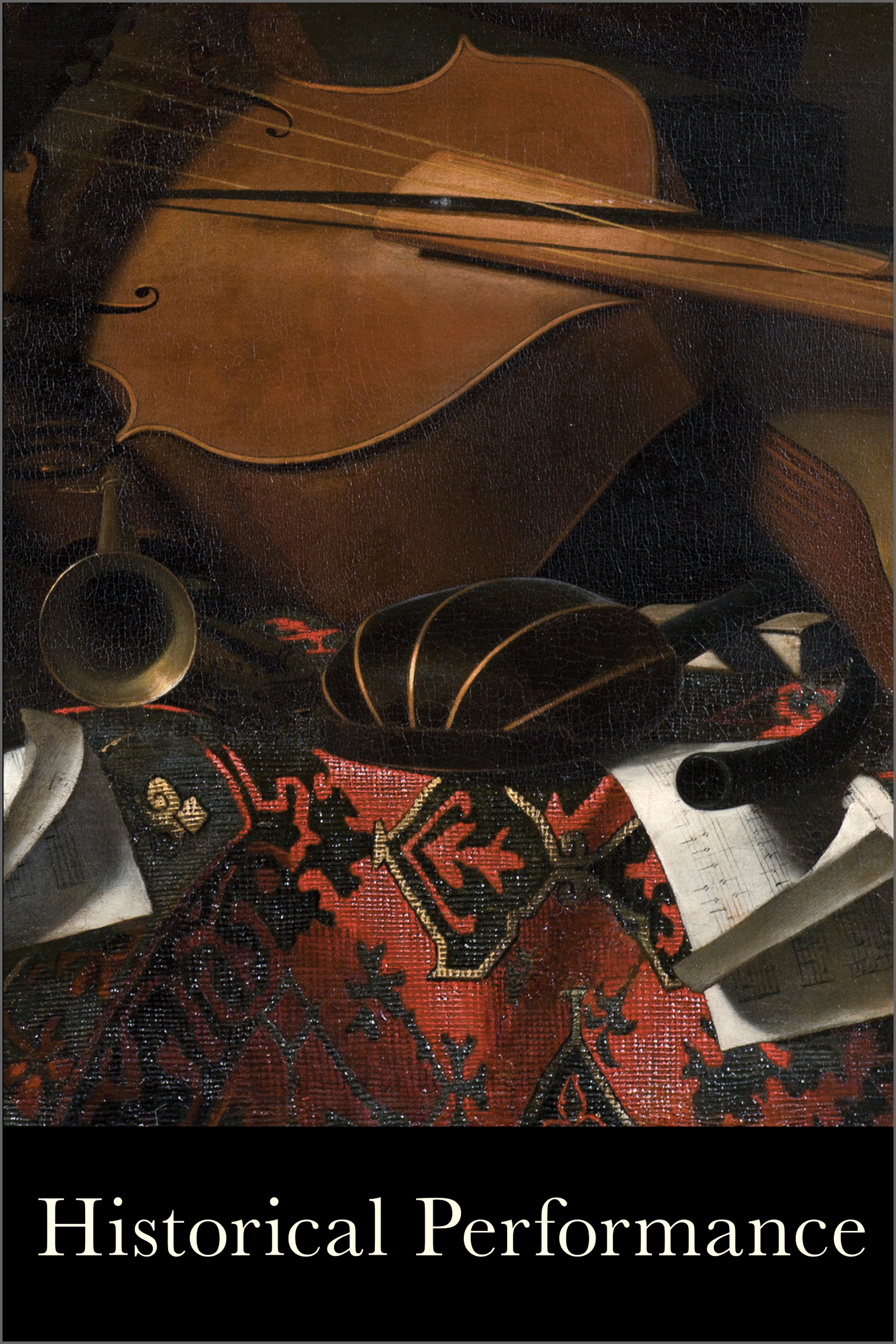 Historical Performance is a peer-reviewed journal that focuses on the practical, performance side of the musicological research. Extending from the middle ages to the early twentieth century, we examine the complexities inherent between the historical evidence of the sources—theory—and what we can adduce about the more ephemeral realizations of performance—practice—then and now.
Jazz Education in Research and Practice explores diverse topics of jazz scholarship and its applications to pedagogy. The journal provides a forum for interaction and exchange between researchers and practitioners grounded in scholarship. It was developed by and is an extension of the Jazz Education Network Research Interest Group (JENRing) founded in 2014 under the umbrella of the Jazz Education Network (JEN). The journal aims to be inclusive of a wide range of perspectives, from musicology to cultural studies, from psychology to business, that can be applied in the field. In this respect, the editors particularly welcome articles that provide models, resources, and effective techniques for the teaching and learning of the art form.
Indiana University Press will use the information you provide on this form to contact you regarding book updates and promotions. You can change your mind at any time by clicking the unsubscribe link in the footer of any email you receive from us, or by contacting us at [email protected]. We will not share your information with anyone and will treat your information with respect. By clicking SUBSCRIBE below, you understand our Privacy Policy and agree that we may process your information in accordance with these terms.