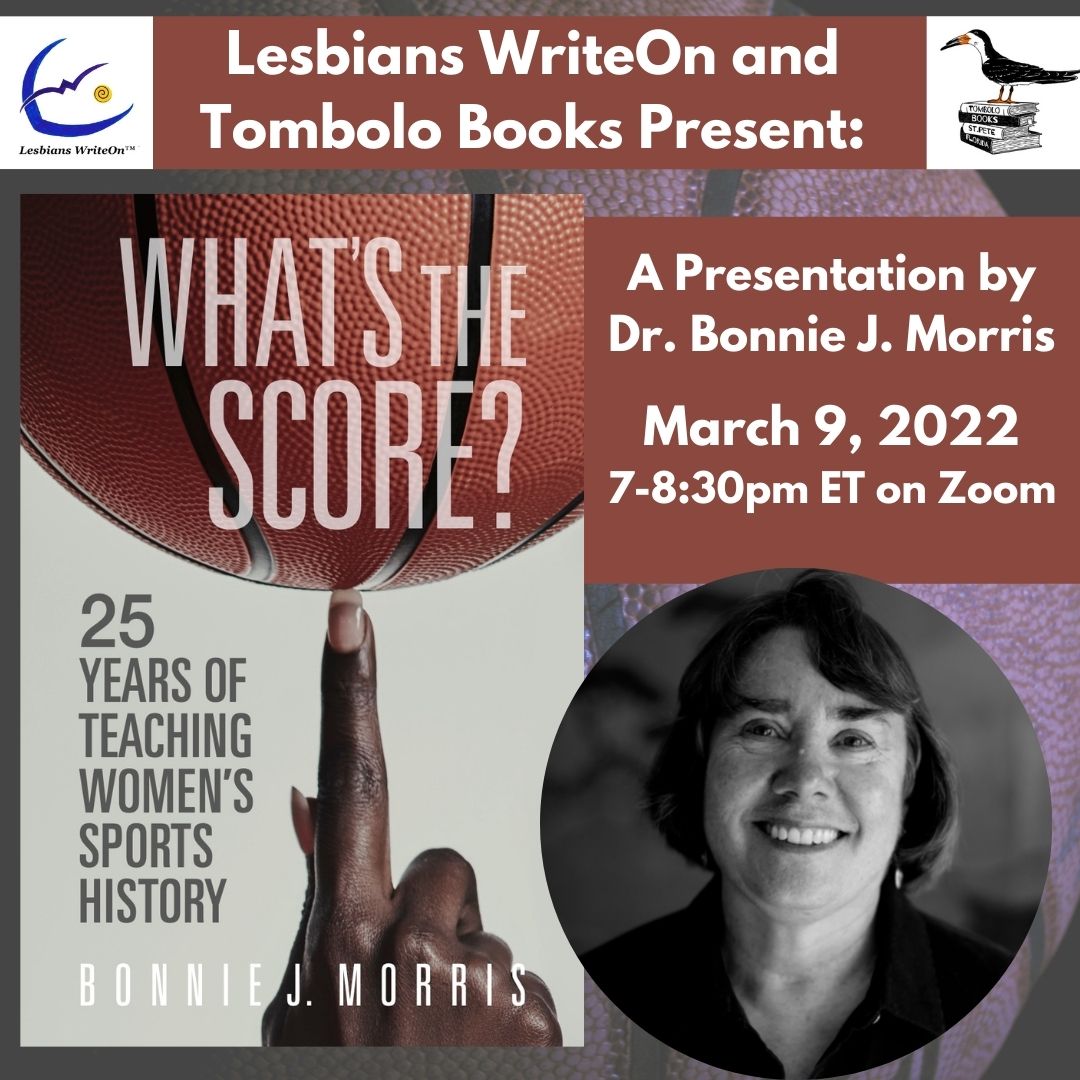 Tombolo Books is proud to partner with Lesbians WriteOn to host their March event with Dr. Bonnie J. Morris, author of What's The Score: 25 Years of Teaching Women's Sports History!
Lesbians WriteOn celebrates lesbian voices around the world with writing workshops, open mics, readings, authors, playwrights, and conversations by, for, and about lesbians. And in March, energetic author and professor Bonnie J. Morris will talk about and read from her new book, which comes out in June, just in time for the 50th anniversary of Title IX!
Let us know we will see you there!! Please RSVP HERE!
Bonnie J. Morris is a women's history lecturer at the University of California at Berkeley, the archivist for Olivia Records, scholarly adviser to the National Women's History Museum, and the author of nineteen books, including Eden Built by Eves, The Disappearing L, Women's History for Beginners, Revenge of the Women's Studies Professor, The Feminist Revolution, Sappho's Bar and Grill, and Earlier Households.