The following is a guest blog post written by Maria San Filippo, author of Provocauteurs and Provocations: Selling Sex in 21st Century Media.
---
When writing about contemporary media, it's inevitably challenging to close the book on the topic, so I'm pleased to have a(nother) final say on the eve of Indiana University Press's publication of Provocauteurs and Provocations: Selling Sex in 21st Century Media. While my book examines sexual provocation as a key strategy for cutting through a content-saturated mediascape, one might have supposed that distractions political and pandemical would have monopolized attention in 2020. Yet, to echo one of the year's most memed lines, media consumers proved we could walk and chew gum simultaneously.
Fortunately for us the many deprivations of 2020 did not include heartrending-and-hot lesbian romances; especially lucky were those who experienced Céline Sciamma's Portrait of a Lady on Fire in theatres. The ensuing COVID lockdowns constituted a monumental setback for art cinemas, those big-screen bastions of screening sexual provocation whose survival is imperiled as never before. Smoldering depictions of female erotic intimacy in Portrait, as well as in Francis Lee's Ammonite (its simpatico sister released this fall), did not so much sidestep as implode the representational minefields of filming Sapphic sex, making intimacy coordinators and armpits into aphrodisiacs. As my book's (available to read) prologue "Tangled up in Blue" considers in reassessing the legacy of 2013's cinematic cause célèbre, Blue Is the Warmest Color, such controversies catalyze discussion and action, from the #MeToo movement to transformed production protocols.
Already Netflix-and-chillin' before COVID hit, viewers seeking refuge from 24-hour-news cycles chose sexually-charged adult dramas Normal People, I May Destroy You, and The Undoing – which arrived at three-act intervals over the year to stoke what I term the "millennial watercooler" of Internet-enabled, social media-amplified discourse. All three provoked important dialogue around IRL consent and privacy – whether prompted by the piracy of Normal People's sex scenes for redistribution on porn sites, creator-star Michaela Coel's autobiographically-informed exploration of sexual assault-induced trauma, or The Undoing's promotional tie-in talk of co-star Hugh Grant's takedown of phone-hacking British tabloids.
Coel, along with Normal People scribe Sally Rooney and Fleabag's Phoebe Waller-Bridge, are spearheading a new generation of forceful female voices, whose career-making, brand-defining defiance of representational and sexual norms certify them as what I name provocauteurs. My book's second half is devoted to these proudly nasty women's trailblazing 21st century forebearers, from self-proclaimed pariah of French film Catherine Breillat (Romance, Fat Girl) and New Queer Cinema pioneer Lisa Cholodenko (High Art; The Kids Are All Right) to irreverent Millennials Lena Dunham (Tiny Furniture, Girls) and Desiree Akhavan (Appropriate Behavior, The Bisexual). 
As The Undoing's opening episode exhibited (in extreme close-up, no less), nudity still attracts hits and eyeballs. Even if still disproportionately female, as that scene and Game of Thrones-style sexposition amply evidence, full-frontal nudity (albeit often prosthetic) is increasingly equal opportunity. My chapter's focus on the newly emergent penis explores its use as a representational tool (so to speak) for feminist and queer critiques of heteropatriarchy and homophobia. In another case of corporeal controversy employed as a teachable moment, Cardi B and Megan Thee Stallion's saucy summertime single "WAP" offered a consummate case of provocation's artistic and political potential. Named "Best avant-garde film of 2020" by no less an authority than Anthology Film Archives, the video went viral and sparked frank discussion of female pleasure and body positivity everywhere from TikTok to the New York Times.
As my epilogue cautions, sexually transgressive texts risk being appropriated and abused in the interest of socially conservative agendas and censorship. 2020 also found the girl-power messaging and intersectionalist acuity of Sundance-winning debut director Maïmouna Doucouré's Netflix-distributed film Cuties hijacked by those calling it child porn and petitioning to have it banned. As fans like Tessa Thompson and the filmmaker herself emphasized, as I do throughout the book, we must not judge such works by their sensationalist marketing, or the often cynical motives of the companies that distribute them. At its best, screening provocation serves as a form of checks and balances, working to enhance and ensure our freedom of creative, sexual, and political expression.
---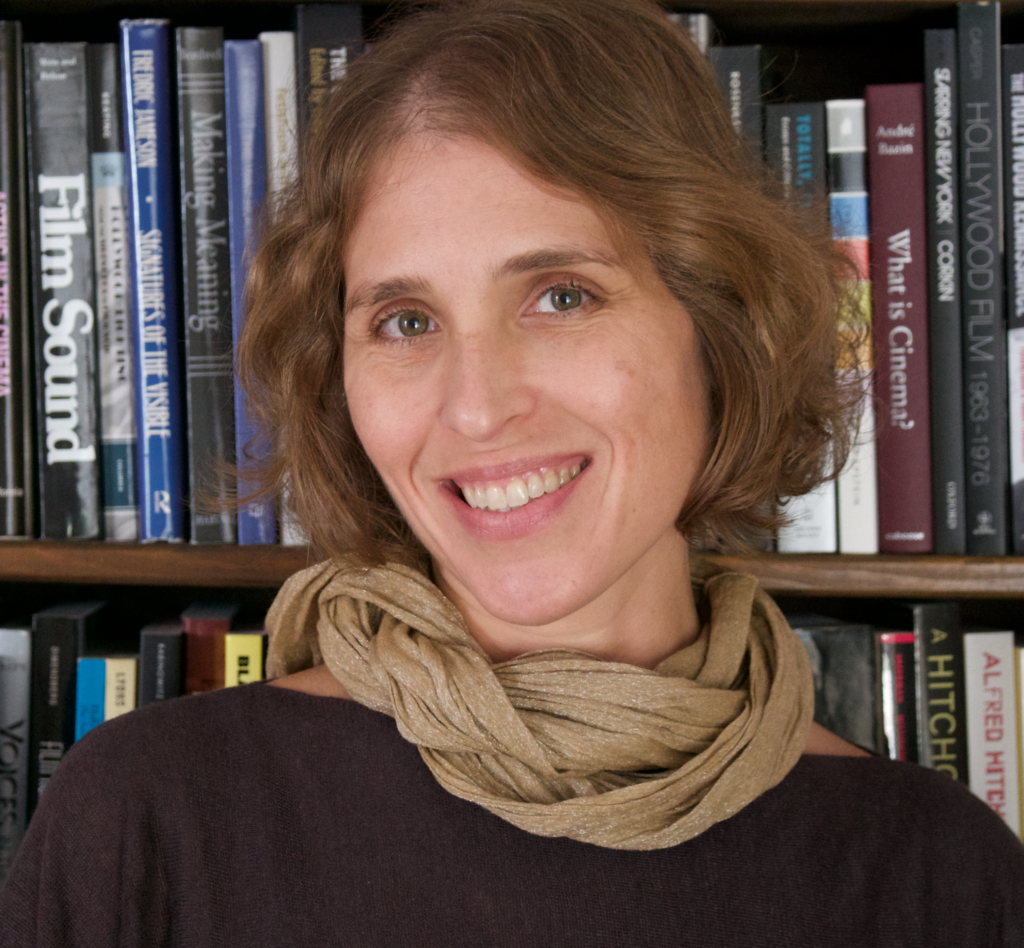 Maria San Filippo is an Associate Professor in the Department of Visual and Media Arts at Emerson College, and editor of New Review of Film and Television Studies. She is author of the Lambda Literary Award–winning book The B Word: Bisexuality in Contemporary Film and Television, and editor of the forthcoming collection After 'Happily Ever After': Romantic Comedy in the Post-Romantic Age.
---