Dreams Deferred

A Concise Guide to the Israeli-Palestinian Conflict and the Movement to Boycott Israel
Cary Nelson
"In the miasma of the campus campaigns to boycott Israel and to reinvent the Israeli-Palestinian conflict, Dreams Deferred offers the reader powerful, timely, and lucid accounts of the debates and controversies, providing essential information, provocative analysis, and an accessible guide."—Mark Yudof, President Emeritus, University of California
---
And Yet It Moves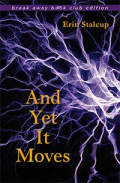 Erin Stalcup
"Erin Stalcup's intelligent, provocative stories grow inside your mind and body long after you have absorbed their marvelous inward and outward views of the individual heart and the human community. These stories cast you into the darkest dreams, and they startle you awake. Like all mystical experiences, And Yet It Moves opens your heart by breaking it."—Kevin McIlvoy, author of Hyssop
Read an excerpt
---
Indiana 

An Interpretation—Bicentennial Edition 
John Bartlow Martin
Foreword by James H. Madison
Afterword by Ray E. Boomhower
Originally published in 1947, John Bartlow Martin's work sparked controversy in Indiana for challenging Hoosiers' assumptions about their history and how they saw themselves and their state. A new afterword by Martin biographer Ray E. Boomhower contextualizes the book for today's readers.
---
Dealing with Dictators

The United States, Hungary, and East Central Europe, 1942-1989
László Borhi
Translated by Jason Vincz
Dealing with Dictators explores America's Cold War efforts to make the dictatorships of Eastern Europe less tyrannical and more responsive to the country's international interests. The story of the process by which the transition from Soviet satellite to independent state occurred in Hungary sheds light on the dynamics of systemic change in international politics at the end of the Cold War.
---
Muslim Women of the Fergana Valley

A 19th-Century Ethnography from Central Asia
Vladimir Nalivkin and Maria Nalivkina
Edited by Marianne Kamp
Translated by Mariana Markova and Marianne Kamp
Muslim Women of the Fergana Valley is the first English translation of an important 19th-century Russian text describing everyday life in Uzbek communities. Vladimir and Maria Nalivkin were Russians who settled in a "Sart" village in 1878. During their stay, Maria learned the local language, befriended her neighbors, and wrote observations about their lives.
---
Meantone Temperaments on Lutes and Viols
David Dolata
"This book will go a long way towards destroying the myths of many well-intentioned, but ill-informed scholars and performers." —Paul O'Dette, world-renowned lutenist and Director of Early Music at Eastman School of Music
---
Remixing the Classroom

Toward an Open Philosophy of Music Education
Randall Everett Allsup
"Better than anyone else in the field, Allsup explores what a more open, less top-down and hierarchical approach to music teaching and learning might look like." —Paul Woodford, author of Democracy and Music Education
---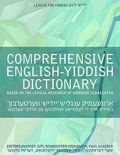 Comprehensive English-Yiddish Dictionary

Edited by Gitl Schaechter-Viswanath and Paul Glasser
The Comprehensive English-Yiddish Dictionary emphasizes Yiddish as a living language that is spoken around the world. The rich dialects and historical developments include words that can be found in literature, newspapers, and other sources of the written word.
---
Jonah in the Shadows of Eden

Yitzhak Berger
Yitzhak Berger advances a distinctive and markedly original interpretation of the biblical book of Jonah that resolves many of the ambiguities in the text. Berger contends that the Jonah text pulls from many inner-biblical connections, especially ones relating to the Garden of Eden.
---
Encyclopedia of the Yoruba

Edited by Toyin Falola and Akintunde Akinyemi
The Yoruba people today number more than 30 million strong, with significant numbers in the United States, Nigeria, Europe, and Brazil. Written by Yoruba experts on all continents, this landmark reference work provides a comprehensive background to the global Yoruba and their distinctive and vibrant history and culture.
---
The Katangese Gendarmes and War in Central Africa
Fighting Their Way Home
Erik Kennes and Miles Larmer

Erik Kennes and Miles Larmer provide a history of the Katangese gendarmes and their largely undocumented role in many of the most important political and military conflicts in Central Africa. Kennes and Larmer show how the paths not taken at Africa's independence persist in contemporary political and military movements.
---
Spiders of the Market

Ghanaian Trickster Performance in a Web of Neoliberalism
David Afriyie Donkor

The Ghanaian trickster-spider, Ananse, is a deceptive figure full of comic delight who blurs the lines of class, politics, and morality. David Afriyie Donkor identifies social performance as a way to understand trickster behavior within the shifting process of political legitimization in Ghana.