We are excited to announce that the long-awaited special issue of Transition is now available on JSTOR! Transition, the international journal of politics, culture, and ethnicity, has partnered with the Pan-African writer's collective, Jalada, to gather, support, and publish new writing talent. 
---
Jalada 05 / Transition 123 was conceived in 2015 at the Writivism festival in Uganda, where Transition's Managing Editor, Sara Bruya, met several members of the Jalada collective. From a mutual desire to collaborate, this issue on the theme of FEAR emerged as an opportunity to build on each other's strengths and access points to a global readership. Contributors were asked to reflect on our phobias, the things that make us human or, indeed, inhuman. Our fears, and the dance between fear and fearlessness, shape how we live, how we interact, and how we conceptualize ourselves and others. They shape the stories we tell.
To celebrate this special issue, read the following pieces for free!
Fear in the Age of Displacement 
Ishtiyaq Shukri expands upon intimate experiences of belonging and displacement in an enumeration of his fears for Africa and the world—from the mercenaries hired to bring "safety" to university campuses to the threats of terror and global warming in a "post-truth" era.
On Being an African Intellectual
In this 1970 essay, Transition founding editor Rajat Neogy criticizes those deemed African intellectuals by "notebook and pencil" visitors, distinguishing them from those Independence-era thinkers (himself included) who defended freedom of thought in the face of authoritarian suppression of dissent.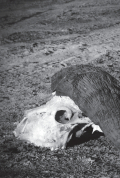 Fear and Courage
Tommie Shelby and Cornel West discuss alienation, fear, courage, and the power of movements in the black political tradition in the United States.
Damned. Gifts.
"Missing mothers loom large. It took writing a poem for the mirror to finally reflect back and I saw Mama clearly." A reflection by Wanjeri Gakuru.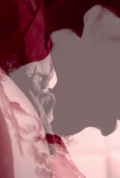 Last Night In Asaba
Fiction from Chike Frankie. Edozien grew up in Lagos, Nigeria and loves traveling across Africa.
---
More from the Jalada 05 / Transition 123 
Introduction
Ellah Wakatama Allfrey
Summer Maze
Leila Aboulela
 • READ FOR FREE • 
Fear in the Age of Displacement
Ishtiyaq Shukri
Instructions in Times of Emergency/The Lake Behind You/Makak
Danielle Legros Georges
 • READ FOR FREE • 
On Being an African Intellectual
Rajat Neogy
His Excellency
I.O. Echeruo
In A Fisted Universe
Enzo Silon Surin
Feeling Precarious
Rudo Mudiwa
Shadow
Olajide Salawu
Children of the Light Fellowship
Francesca Ekwuyasi
Birthmarks
David Ishaya Osu
 • READ FOR FREE • 
Fear and Courage
Tommie Shelby and Cornel West
Witness
Ireh Iyioha
Gulu-Kasese/Mourning Kaka's Craft 
Lillian Akampurira Aujo
 • READ FOR FREE • 
Damned. Gifts.
Wanjeri Gakuru
 • READ FOR FREE • 
Last Night In Asaba
Chike Frankie Edozien
In Search of Black Italia
Camilla Hawthorne
Boy Soldier and the Night 
Wale Owoade
Head Master 
Paul Theroux
Earth/Clowns Dancing Under a Blue Tent
E. Ethelbert Miller
Mandula Republic
Umar Abubakar Sidi
Reclamation
Hapuya Ononime
The Pier
Nakhane Touré