By Isabelle Parkinson, author of "Democrat or 'imbecile'? Gertrude Stein's Useful Knowledge and discourses of intellectual disability in the To-day and To-morrow pamphlet series."
---
Everyone who works on Gertrude Stein has read or will read T.S. Eliot's notoriously damning 1927 essay "Charleston, Hey! Hey!" One might think a piece of ephemera from the featherlight drifts of a weekly newspaper would, after all these years of earnest scrutiny, be long exhausted. But this review of four little books including Stein's Composition as Explanation, in a reading prompted by my enquiry into the rhetoric of a debate over Stein's authorship in the 1920s, cracked open a complex discursive network circling around the question of the role of literature for the future of intelligence. Published in The Nation and Athenaeum, a conduit for flows of opinion in and out of modernist literary culture, the review pointed to a live circuit of interactive, responsive position-taking refracted in Eliot's judgment that Stein's work "is not good for one's mind" and "is the future in which we ought not to be interested.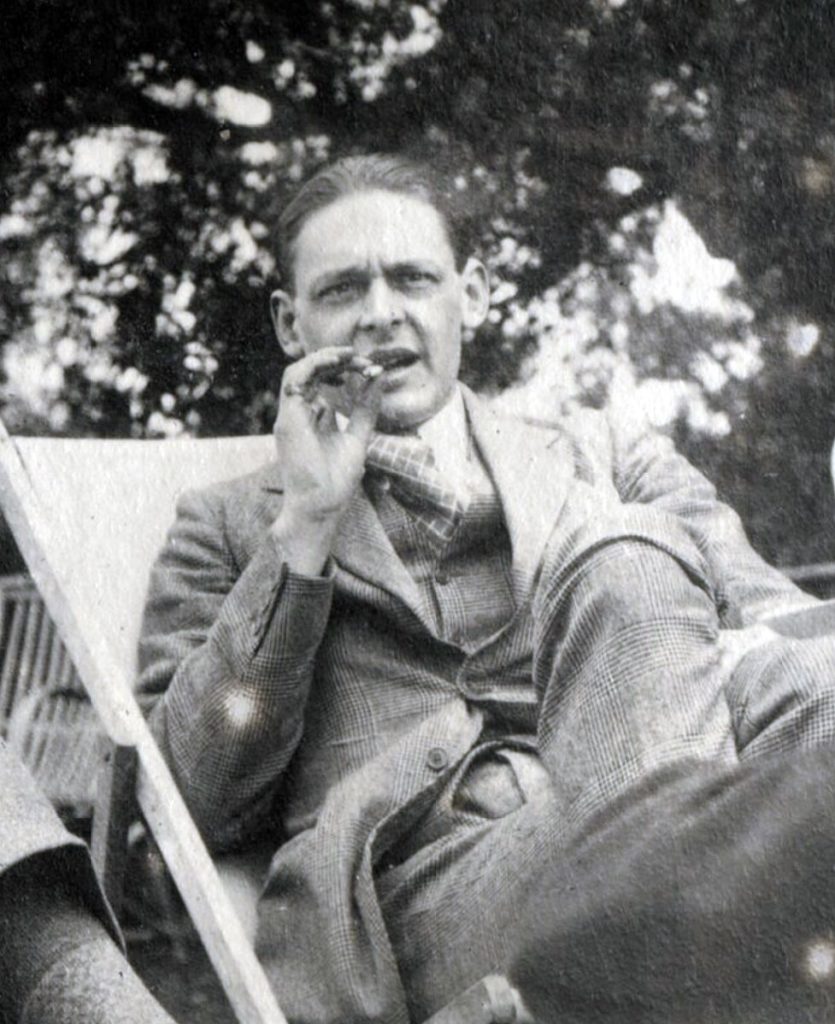 What lies behind these apparently simple and self-contained statements is a discussion of Stein's work and the validity of her status as author inflected by a range of other attitudes to mass democracy, to the extension of education, to human rights and to genetics research that are hinted at (to crack it open once again) in Eliot's rhetoric of mind and future.
Eliot's reference to John Rodker's essay The Future of Futurism, which warns about the effects on the "popular mind" of the avant-garde extreme represented by Stein, was the starting point from which I could retrace the discourse generating, constructing, and performing codifications of Stein's author status. What became apparent was that her work was viewed by modernist writers on the one hand as representing the useful mind of a democratic future and on the other as the monstrous product of the massification of political and cultural engagement and the concomitant lowering of intellectual standards.
Eliot's review also points to the essay The Mongol in our Midst, a troubling narrative of Down syndrome as a racial type that suggested to me some of the ways in which translations and mediations of clinical and scientific terms seep from pseudo-science into the language of cultural regulation. This text references an authoritative contemporary clinical study that defines the grades of mental disability deployed in critiques of Stein: "feeble-minded," "imbecile," "idiot". In the science, in the pseudo-science, and in the literary rhetoric, mental capacity is bound up with discourses of race, reproduction, genetics, and eugenics. The strategies of rhetoric and satire in accounts of Stein's authorship transgress the borders of fiction, joining a continuum in which the boundaries of science and metaphor, empirical observation and fictional narrative, are already blurred.
Mapping these conversations about the effect of literature on the minds of the future involved a chase through a densely populated literary field, following Eliot's lead first to To-day and To-morrow, a pamphlet series aimed at the general reader, which, recently recuperated by Max Saunders and fellow scholars, is at once a fascinating repository for 1920s futurology and a key context for troubling discussions of eugenics. To-day and To-morrow led me to the clinical texts referenced in its discussions of the science and pseudo-science of genetics, to modernist periodicals discussing the value of education for democracy, and to publications by Wyndham Lewis, Laura Riding and Robert Graves explaining modernism to the "layman," a full circle to the general reader who is, after all, the figure of the demos around which all this anxiety gathers.
These attempts at "popular" or "plain" accounts of new knowledge are also attempts to intervene in knowledge production, in the institutions that create and distribute knowledge. The title of Stein's collection, Useful Knowledge, published in 1928 in the wake of this furore, points to something important about the proliferation of publications attempting to educate the "plain reader" in advances in science and culture. The scramble to make knowledge accessible and available represented by the burgeoning of publications aimed at self-education and self-improvement includes the layman's guides to modernism itself. The books battling over Stein's influence on the collective intellect, The Future of Futurism, Time and Western Man and A Survey of Modernist Poetry, all stake a claim on the future by producing material that, paradoxically, assumes that the general reader is educable and can develop an understanding of complex new ideas and that, by extension, intelligence is not fixed in the system of grades that the construct of the "imbecile" holds in place.
—
Isabelle Parkinson ([email protected]) is a teaching fellow in the English and comparative literature departments at Queen Mary University of London. Her research examines the relations between modernism and discourses of biopower, with a focus on the cultural, social and political institutions involved in legitimating and regulating authorship. She has published on Gertrude Stein's authorial identity and on the role of the anthology in constructing an avant-garde canon. Her monograph, Gertrude Stein and The Politics of Participation: Democracy, Human Rights and Modernist Authorship 1909-1939, is currently under contract with Edinburgh UP.
---
More than four decades after its founding, the Journal of Modern Literature remains a leading scholarly journal in the field of modern and contemporary literature and is widely recognized as such. It emphasizes scholarly studies of literature in all languages, as well as related arts and cultural artifacts, from 1900 to the present. International in its scope, its contributors include scholars from Australia, Canada, China, England, Denmark, France, Israel, Japan, Nigeria, Spain, and Turkey.
Democrat or "imbecile"? Gertrude Stein's Useful Knowledge and Discourses of Intellectual Disability in the To-day and To-morrow Pamphlet Series (pp. 1-18) Isabelle Parkinson. [FREE]

The Duplicity of the Word in Lynd Ward's Vertigo (1937) (pp. 19-44) Grant F. Scott

Wistful Lies and Civil Virtues: Randall Jarrell on World War II Propaganda (pp. 45-63) Florian Gargaillo
Steve Benson's "Views of Communist China": Experimental Form and the Orientalist Trace (pp. 80-97) Rebecca Couch Steffy
Dialectic of Desire and the Populist Subject in All the King's Men (pp. 64-79) Jiang Yunqin

"I Have Nothing to Say"—John Cage, Biopower, and the Demilitarization of Language (pp. 98-115) Raymond Blake Stricklin

Unstate: Disarticulating State Knowledge and Joan Didion's Democracy (pp. 116-131) Seth McKelvey [FREE]

Beckett's Legal Scuffles and the Interpretation of the Plays (pp. 132-149) Alexander Hartley
Disrupting the Homoerotic Appeal of State Power in Caryl Churchill's Drunk Enough to Say I Love You? (pp. 150-162) Tracy A. Stephens

Border Temporalities, Climate Mobility, and Shakespeare in John Lanchester's The Wall (pp. 163-180) Kirsten Sandrock

When Artists Respond: Charles Andrews's Writing Against War (pp. 181-184) Writing Against War: Literature, Activism and the British Peace Movement by Charles Andrews, Review by Elizabeth Scheer
Aesthetics and Politics Again? (pp. 185-189) Guilty Aesthetic Pleasures by Timothy Aubry, Review by Daniel Rosenberg Nutters
Encountering Anew the Ghosts of Modernism (pp. 190-194) Haunting Modernisms: Ghostly Aesthetics, Mourning, and Spectral Resistance Fantasies in Literary Modernism by Matt Foley, Review by Sean Weidman
…